2022 has been a year of big changes. The economy is looking really different now, and unless you've been living off the grid for the past six months, you know that costs are increasing everywhere.
So, for this year's gift guide, we're keeping it simple. Most gifts are under $25 and many are customizable (even if I don't mention it in the description). Consider this your jumping-off point to help inspire any last-minute shopping decisions.
Many of you asked for book recommendations, but I'm going to save that for a future list, because it's. a lot! But if you're wanting to gift a book, you can check out some past book club assignments here or all of the books on my site here. And just. to say it — Amazon is currently selling some of these books for less than the wholesale price that many independent booksellers pay. So, try to support your local bookshops if you can! It's tough out there.
Want some Christmas decor that's subtly kinky? You can pre-order these tiny wooden paddle ornaments engraved with whatever you want (as long as it's under 20 characters). If ornaments aren't your thing, they also have tons of stickers, pins, and handmade bondage gear on their site.
Communication is essential to any healthy relationship, but sometimes, writing works better. For those deep conversations and for spending some time thinking through what you want and need, The Lover's Journal is here to guide you. Grab a set of two and then swap them back and forth to jumpstart conversations — and if there are more than two of you, you can add on single journals, too! 
So your friend told you that they're not having orgasms and that sex doesn't even feel good — but you don't know how to help. That's where OMGYes comes in. OMGYes is an online school entirely focused on helping people with vulvas experience sexual pleasure and orgasm — and it's back in science. They partnered with Dr. Debby Herbenick at The Kinsey Institute on the largest-ever study of female orgasm, and that research serves as the basis for OMGYes' instructional videos and content. This one is truly the gift that keeps on giving.
Want to make a statement with your morning caffeine kick? This mug supports Tampa Bay Abortion Fund and gets your point across without you ever having to say a word. Need something a little more subtle for your workplace? You can grab a "Feminist" and "All Bodies Are Worthy" mug, too. 
Save 10% on your order in the Feminist Sex Ed store with code GIFTGUIDE
Whether someone is single or partnered, massage oil can be a great gift. It says "hey, you're worth some extra attention!" Dame's massage oil is cardamom and sandalwood scented and will leave you feeling warm, cozy, and totally relaxed. 
These earrings are lightweight, green, and Christmas Tree…inspired. Or, if you're in the know (and if you're here, you probably are), you'll see them for what they really are — butt plugs. If the butt plug earrings just aren't your thing, the shop has tons of other 3D-printed designs that are cute and lightweight. 
When it comes to wax play, not all candles are created equal, and some can irritate your skin. Nemesis boutique creates soy wax candles that melts at a relatively low temperature (between 121-125 degrees Fahrenheit). And because they're scent-free, you won't face extra irritation that can come from the addition of fragrances and essential oils.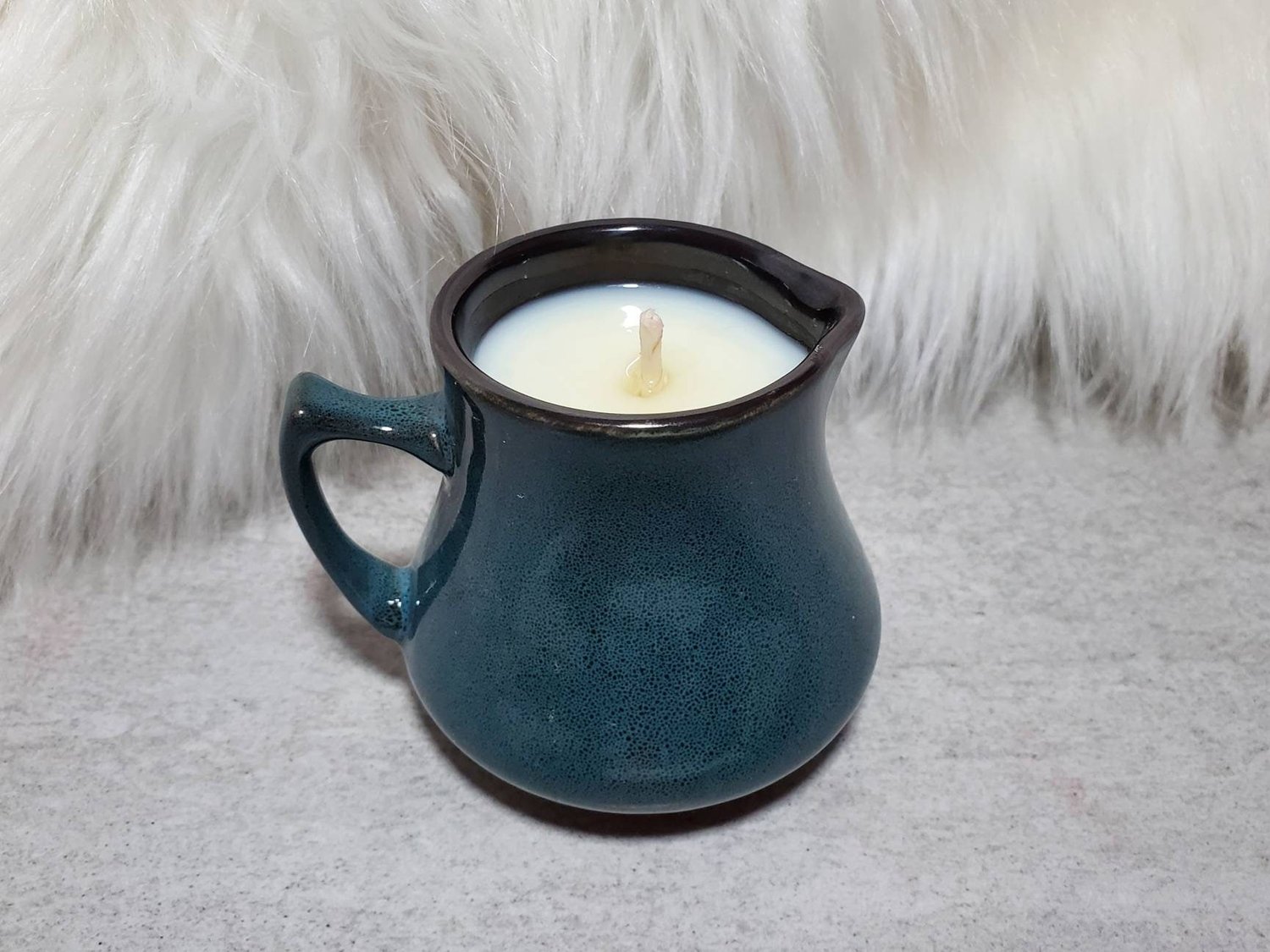 This ceramic ornament will perfectly match your tree and align with your values. 10% of the sales of it go to Tampa Bay Abortion Fund, helping maintain access to abortion care in southwest Florida. There are two design options: "safe, legal, free abortion for everyone" and the simple "fund abortion access." 
Save 10% on your order in the Feminist Sex Ed store with code GIFTGUIDE
This coloring book has more than 40 full-size coloring book pages — each one featuring vulvas. Originally published in 1975, the Cunt Coloring Book was immediately popular, although the title garnered backlash. It was changed in 1981, and sales of the book stopped almost entirely. Now, it's been reissued with its original name for your enjoyment! 
Save 10% on your order in the Feminist Sex Ed store with code GIFTGUIDE
You might not be able to travel to Austria to have a cast made of your vulva (Vulvarium's fulltime gig), but you can order a 3D-printed vulva necklace (or ring, or earrings). The pendant itself is a biodegradable 3D print of a real vulva impression, combined with a stainless steel chain. This ships from Europe, so shipping will take a bit, but who says you can't give a Christmas gift after the fact? 
Some years, we just want to give a truly lavish gift. If this is that year for you, then a trip to Costa Rica might be just the ticket! Reignite is cohosted by Feminist Sex Ed and Annika Roser of Ma Chérie Studios, and is scheduled for February 22-27 of 2023. The retreat comes with a couple's boudoir shoot, three workshops focused on sexuality & relationships, two excursions through Costa Rica's pristine coastal rainforest, and meals prepared by a private chef. There's one suite left. Ready for a vacation yet? 
Book a space at Reignite for you and your boo or view the full itinerary here. 
If you're looking for a simple statement piece, this 18-karat gold plated necklace has you covered. The delicate script and chain make it simple enough for daily wear.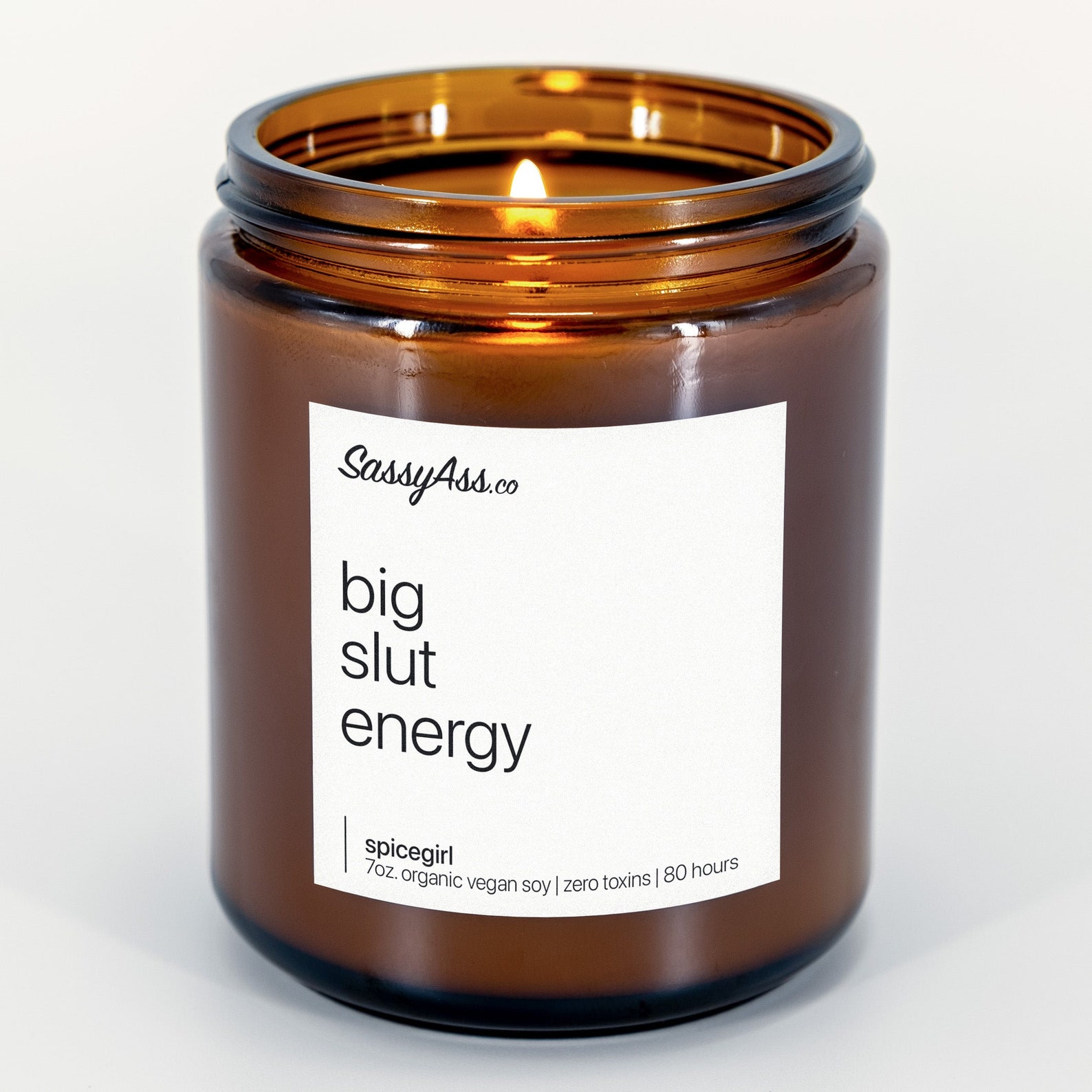 For your festive evenings at home, this candle by Sassy Ass Co really sets the mood. If "big slut energy" isn't the message that speaks to you, there are dozens more available, including "get the strap on" and "manifesting kinky sex", so go find your waxy soulmate. You can choose different scent and jar options, too. 
Donate to a Sex-Positive Organization
There are so many sexuality-related organizations doing fantastic work, and they need support! For the person who has everything, doesn't want anything, or for the last-minute gifter, donations make great, meaning-filled gifts. Here are some organizations to consider:
SHIP: A nonprofit focused on helping adults embrace pleasure and lead more sexually-fulfilling, values-driven lives. 
Scarleteen: An online publication answering basically every sexuality question under the sun. They also feature a message board and a text line, to ensure that young people have access to accurate information about their bodies. 
Exhale: A post-abortion support line for people who have had abortions and their loved ones. Whether you need deeper emotional support or just need to chat, Exhale is there for you. They also help loved ones learn how to nonjudgmentally support someone who has had an abortion. 
National Network of Abortion Funds: NNAF supports abortion funds all over the United States, ensuring that people with limited local access to abortion care can still access the medical services they need. Abortion funds also help with funds for housing, childcare, and travel for abortions that happen far from home.  
Trans Student Educational Resources: TSER is an organization focused on supporting trans youth in educational environments — and they're also run by trans youth! 
We all want to be supportive of the people in our lives, but sometimes, we have questions that we don't know how to ask. That's where TTI's webinarrs come in. If someone you care about has come out as trans, or has shared updated pronouns wiith you, and you feel out of your depth, TTI's judgment-free webinars offer helpful information and resources. From "getting comfortable with pronouns" to "nonbinary basics", their webinars can help you become a supportive ally. Webinars happen frequently and some are as short as 30 minutes, so you can fit them into your schedule.
For the person who loves reading and is obsessed with learning new things, consider a membership to Sex-Positive Book Club! Open to readers across the US, SPBC meets monthly to discuss a new book and topic. Each month, they'll receive the assigned book, a digital reading guide, and a small bonus gift related to the book's theme – plus they'll get access to the Slack space to chat with other bookclubbers. Prepay for a subscription for 3, 6, or 12 months, or pay monthly, and this gift will keep on giving! 
Still haven't found the perfect gift? Don't forget to check out the 2020 and 2021 gift guides for 64 (!) more fantastic options. And if you're considering buying toys for someone this holiday season, you can book a consult call with me to help you find the best options for them!